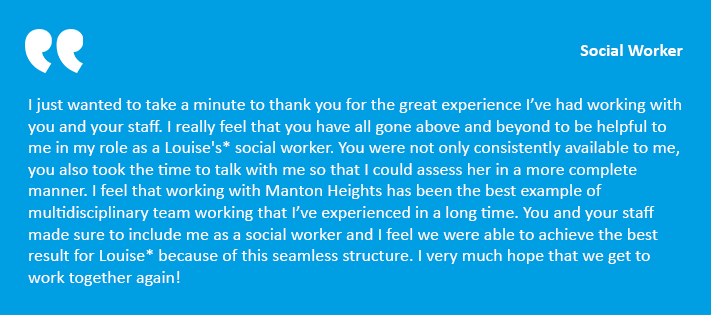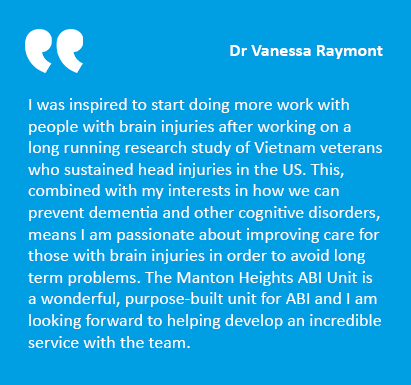 Dr Vanessa Raymont is a senior clinical research fellow at both the University of Oxford and University of Edinburgh, is an honorary senior lecturer at Imperial College London, and also works as a consultant psychiatrist in Oxford. She trained at Birmingham University before completing her specialist training in both adult and old age psychiatry at the Institute of Psychiatry, London. She has a Masters' degree in Cognitive Neuropsychology from University College London, and has over 20 years of clinical and research experience in brain injury, dementia and memory disorders. She previously worked at the National Institute of Health and at Johns Hopkins University, USA. Her particular areas of interest are brain injury, dementia and other cognitive disorders.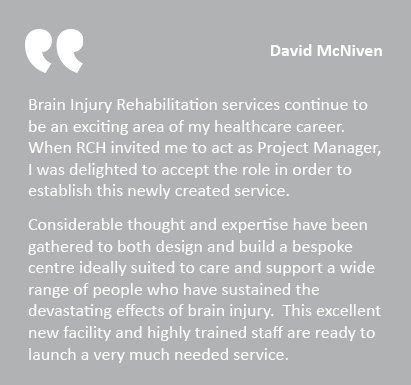 David is a Chartered Neurological Physiotherapist from The Institute of Neurological Sciences Glasgow. He continues to work as a researcher in neuro-rehabilitation and as both a University Tutor and Senior University Lecturer in neuro-rehabilitation across the UK and Europe, regularly delivering clinics in Spain and Iceland.
Post NHS and an MBA at the Business School, University of Strathclyde (Glasgow), he became the Clinical Director and Business Director of the first Brain Injury Rehabilitation Hospital in Scotland. This remains a national facility with 28 years of successful delivery of positive outcomes for people who have sustained a TBI.
Thereafter, David was the Managing Director of the predecessor of NHS Direct which was planned as a national service. Following this period, he worked with the NHS, collaborating on strategic planning of Healthcare in South Africa, Eastern India and Indonesia.
David has also held various Executive roles, including CEO, in health-related organisations.