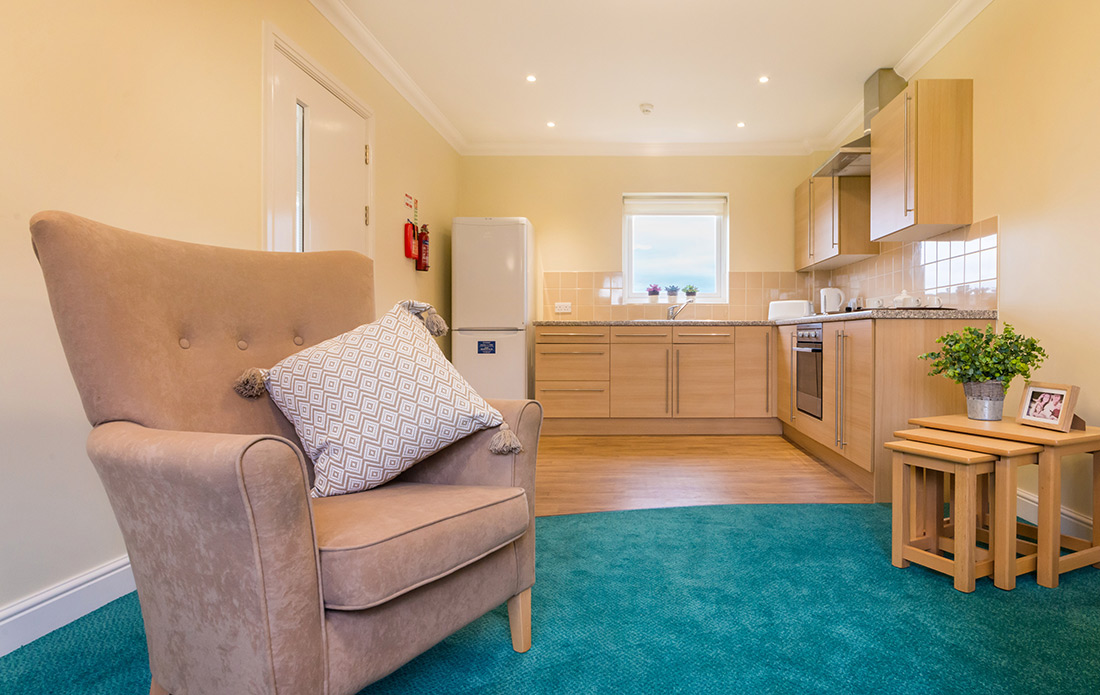 At Manton Heights ABI Unit we benefit from having two separate self-contained bungalows. Both are fully equipped with an open plan kitchen, dining room and living room. They also have a large bedroom with en-suite wet room. Both bungalows have a private garden.
Once an individual has had their needs assessed by our therapy team, support and risk management plans are put in place and reviewed regularly. We work in partnership with residents to help achieve their goals and support their families. Residents are encouraged to be constructively occupied in what is a challenging and dynamic process as they adjust to what is often a very different lifestyle.
We use specialist strategies and guidelines to aid residents' relearning by supporting the individual in all activities of daily living including personal care, medication, menu planning, shopping, cooking, budgeting, leisure, vocational activities, work opportunities and social relationships. We encourage residents to participate in meaningful activities, which enable their involvement in the wider community.
As a resident becomes more self-reliant and gains further skills in a community 'real-life' setting, the number of support hours required will decrease, although the pace of the transition depends on the individual as no two rehabilitation journeys are the same. At this stage it may be in the resident's best interests to move to one of the service's bungalows to allow them to fully appreciate independent living, and to recognise any support they may require if they lived in the community alone. The therapists would support in problem solving and enabling the resident to manage any unforeseen circumstances and difficulties that may arise.
At the Manton Heights ABI Unit, we may also be able to provide outreach support once a resident has moved back into the community. This service will be inclusive and focused on the individual. Continuity and consistency of approach based on a philosophy of personal rights, dignity, privacy, individuality, equality, choice and fulfilment.
Our staff are fully trained and experienced in supporting individuals with an acquired brain injury, which will benefit the individual during this transition process. A Care Plan would be implemented, as well as associated Risk Assessments. Staff would continue supporting the individual with previously established rehabilitation goals and coping strategies or, where required, adjust and develop new specialist strategies and guidelines to aid relearning for individuals to achieve their goals such as activities of daily living including personal care, medication, menu planning, shopping, cooking, budgeting, leisure, working opportunities and social relationships.
We believe in the promotion of the highest possible degree of independence in the community whilst still providing quality care and support with the overall aim being to decrease support hours until the individual is able to live completely independently where possible.